18.10.2018
All the ultimate and essential gear to become a DJ: the Hercules DJStarter Kit.
After the launch of its three new DJ controllers and the new version of the DJUCED® software in late September, Hercules has announced today the perfect way to get started DJing: the Hercules DJStarter Kit.
As the Christmas season approaches, the Hercules DJStarter Kit is the ideal way to celebrate and the ultimate Christmas gift for all music lovers. This comprehensive, easy-to-carry and easy-to-install solution includes the Hercules DJControl Starlight controller, Hercules DJMonitor 32 speakers, HDP DJ M40.2 headphones and Serato DJ Lite.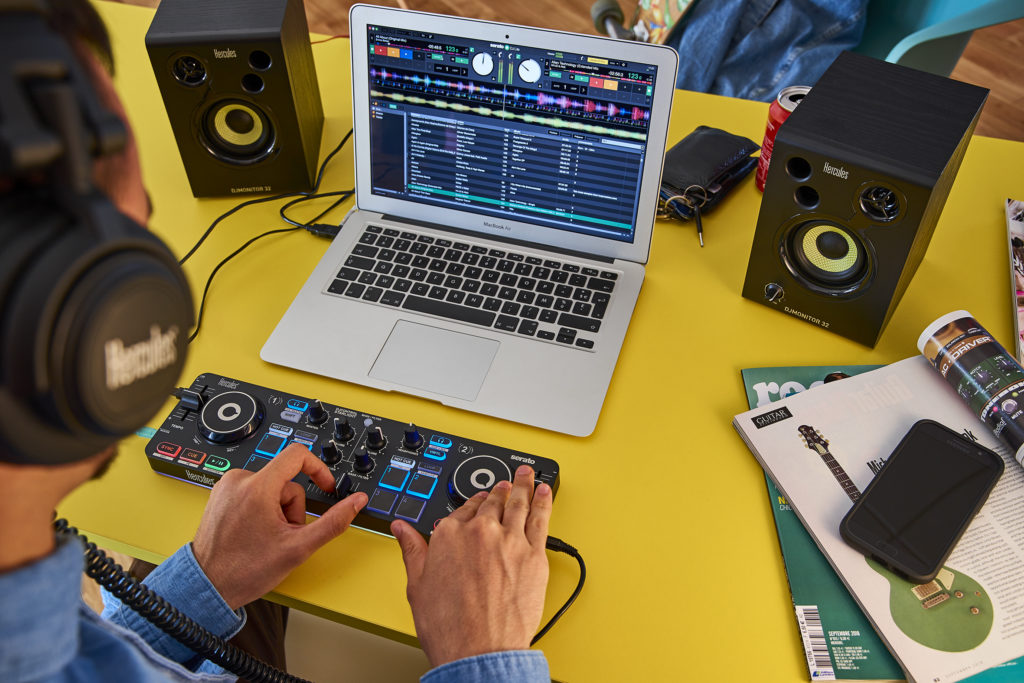 Download the presse here: